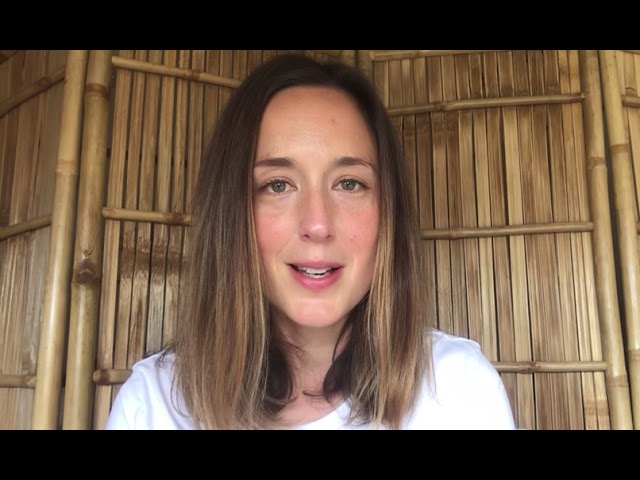 TAR3 Psychological First Aid

You probably know DR ABC as the First Aid response. But what about mental health?

Become a safe & effective responder for the young people in your life. Click Coach 2 Cope and learn TAR3 today.
Learn this at Coach 2 Cope
Kurt and Brooke Gidley supporting "Community Youth Mental Health Boost'" raising money to provide free mental health training for families and carers.
LISTEN TO VIDEO
DONATE
I became an advocate for EquiEnergy Youth because I was inspired by their want to reduce suffering amongst young people, but in particular by their approach - they call on adults within the community to engage and act, and therefore not only learn how to support others, but by osmosis, learn how to better support themselves.
Are you concerned about the
mental health of the young people in your life?
Learn Coach 2 Cope: Psychological First Aid in just 30 minutes
LISTEN TO VIDEO
"If we can help, we must"
Sometime predawn on the road to Sydney International Airport in April 2014, Stephen Spencer proclaimed to his close mates, Ben and Craig – "I have an idea and I need your help". Over the following 10 days while surfing in the idyllic and remote Mentawais Island chain, the seeds of EquiEnergy Youth were planted.

Child and Adolescent
Mental Health Crisis
in Australia

Read More
Why EEYouth
EEYouth Why
Many young people in our communities experience challenges with their mental health and the stresses of life.
Read More
Dr Stephen Spencer (PhD)

If you have a positive, friendly, growth minded attitude and have an interest in being part of an organisation that is committed to reducing psychological distress, self harm and suicide in young people, Then we would like to hear from you.
Read More
Join EquiEnergy Youth
Dr Stephen Spencer first started his nursing career following the birth of his daughter. On that day, he and his wife were cared for by a male midwife, this planted the seed for him to pursue a nursing career. His first few years was working in a medium-secure Forensic Mental Health Unit.
Read More
EquiEnergy Youth offers practical evidence based training designed specifically for educators and organisations that support young people from infants to late teens. In the current COVID-19 Pandemic we can deliver our programs online via Zoom for small and large groups.

Read More
Training and Support
Professional Learning
for Educators

Programs on Supporting
Young People's
Mental Health
Coach 2 Cope –
For Families
Programs for Professionals
and Organisations

In only two years more than 3000 educators have attended our training and many schools and organisations have adopted our evidence-based frameworks into their systems of supporting student's mental health.

Many government and non-government organisations are now using our evidence-based frameworks in their work of providing support to young people with mental health challenges.

Many young people in our community are experiencing unprecedented challenges with their mental health and require additional support.
This is why we've developed and committed to running our free program called 'Coach 2 Cope – For Families'.
Read More
Read More
Read More
EEYouth Outcomes
Educators and
Professionals
Families
"I believe every principal should see this workshop so that it filters down to all. The simplicity of the framework makes it easy to fit all students".
- Stephanie Hopkins

"Having an opportunity to learn from Steve was fantastic! He taught me some very valuable techniques to deal with my teenager. His approach is easy to follow and understand.
I'm looking forward to putting the strategies into place and learning more as I go."
- Allison McGarry
Read More
Read More
Help EEYouth reduce psychological distress, self-harm and suicide in young people.
Enhancing Community Connections
Download eBook
Donate
Learn Simple Ways to Effectively Respond to Your Child's Mental Health Distress and Help Build Their Coping & Resilience
I want to share with you a simple 5 step process so you can guide your child through their distress, worry less about their mental health and watch them become more focused. The process you will learn has been used to help thousands of parents better manage the challenges their kids face every day.
Introduction
Connecting with the community
We are a NSW based organisation, and are all about reconnecting young people to the communities in which they live, locally and across Australia through our services.
Clinical Consulting
Policy development
Program/course design
Risk assessment
Clinical supervision
Training and Education
Therapeutic engagement
Crisis response and intervention
Certified training guidance
Subject focussed workshops
Coaching and Mentoring
Parents, teachers, carers
Police and emergency services
NGO's contract compliance
We value Integrity, Innovation, Compassion and Community.
EquiEnergy Youth is dedicated to reducing instances of psychological distress, self harm and the risk of suicide in young people by building capacity in communities so they can effectively respond to them during episodes of distress and support their mental health.
Our Blog
Connecting with us
Latest community news, events & information from Equi Energy Youth